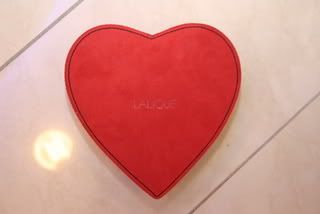 Being the significant other of an alcoholic is not easy, especially if that alcoholic shows no signs of stopping or can admit he or she might have a problem. If you are married or have children, it can be even more complicated. It's a question every partner asks themselves:
Should You Continue Your Relationship With Someone Who Has a Drinking Problem?
Being in a relationship with an alcoholic can cause you a lot of stress. You may feel worried about his or her health and safety, experience anxiety over where they are or what you will do, or you may feel all alone. You may go through different emotions of resentment, anger, and distrust.
How Do You Decide if You Should Stay or Go?
The choice to stay with an alcoholic spouse or significant other is purely a personal decision. There are pros and cons to each. There is no "right" answer, since if you love someone, shouldn't you try to help them? At the same time, loving someone deserves love back. The alcoholic due to his or her illness cannot contribute to a relationship as a sober person can.
There is something important to remember about continuing a relationship with an alcoholic:
It will only get worse until he or she admits the problem and is open to starting treatment.
You can choose to either end the relationship, and move on to a sober life on your own, or you can choose to help your alcoholic partner get the help he or she needs and be supportive. Having a dicussion with an alcoholic about these things may or may not help. Many will not even try to stop you if you break up with them. For others, it could be the push that they need.
Choose a good time to have an honest discussion with the person. Eliminate distractions, and if possible do so when he or she is not drunk or angry. Explain to him or her that you are being hurt by his or her drinking. Don't get them the "ultimatum" of "you better clean up or I'm leaving". Instead, give him or her a choice: "If we stay together, I will continue to be hurt by you, which means it would be best for me to leave. However, since I love you, if you are willing to try to quit, I will stay and I will help you and we will both be happy. Which do you think would be the better choice?"  This is a non confrontational way of discussing the problem and gives them the control of making the choice. Many times a discussion like this will help you decide if it is best to leave or stay.
Also remember if at any time your personal safety is endangered or your significant other is abusive, you should not continue the relationship and if need be consult your local domestic violence centers for help. Love is about feeling good and happy – not fearful or angry.
If you do decide to stay with an alcoholic who is refusing to get help, be sure that you find the support you need – speak to a counselor or join a group for families or friends of alcoholics.  These can be tremendous resources in helping you learn techniques on coping with the stress or convincing the alcoholic he or she needs help.